Elite quality of operation
Thanks to the use of the latest technologies and proven SUPERSNOW's solutions, the 700A SE automatic snow gun has become one of the best performing pieces of equipment. Hard work, hundreds of studies and multiple tests have allowed us to construct a reliable, silent snow gun that is characterised by reduced energy consumption and ease of use.
Unique TwinC® SUPERSNOW ceramic nozzles
Abrasion-resistant, ceramic TwinC® SUPERSNOW nozzles guarantee high durability. High resistance to wearing out and constant forcing of the correct water flow guarantee keeping the correct angle of spray, even after many seasons of operation. A simple nozzle replacement makes their maintenance extremely easy.
Economical and reliable
The 700A SE snow gun consumes up to as much as 50% less energy than other manufacturers' snow guns. This has made it possible, among others things, to use an innovative hydraulic control system which has been installed instead of a conventional electrical system. Hydraulic control of oscillation, lifting of the tube and water valves ensures trouble-free operation of the snow gun in all conditions.
Extremely durable
700A SE has been equipped with an automatic metal edge filter characterised by higher durability compared to conventional mesh filters. Cleaning of the filter element is done by rinsing under running water. In addition, a special design and easy access make it impossible to get damaged during cleaning.
Innovative and most efficient fan
The 10-blade aluminium fan used increases the stiffness of the blades, thus reducing vibration and noise of the snow gun during operation. The blade geometry and the spherical shape increase the efficiency of the airflow to the fan and thus achieve higher performance.
Functional Soft Start system
Starting the fan motor with the "Soft Start" system ensures a gentle start of the snow gun that protects the fan against damage should it be ice-covered.
Ease of transport
Modern materials, the 700A SE snow gun is made of, make the piece of equipment itself weigh only 630 kg, which significantly increases its mobility.
Convenient control panel
When designing and constructing products, SUPERSNOW is guided by usability and ergonomics so that the operation of machines is simple. The 700A SE snow gun has been equipped with an operator panel that can be removed and carried to another place at any time, e.g. to the base of the extension arm with a connection with the snow gun by means of an extension cable.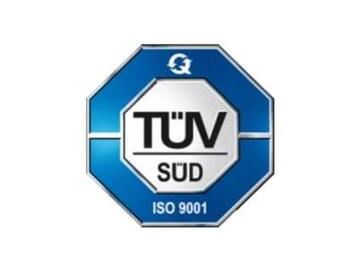 Quality certificate
SUPERSNOW has implemented and uses a quality management system compliant with the requirements of the ISO 9001:2015 standard. This is confirmed by TUV Süd certificates awarded annually.
Technical data
Number of water sections: 4
Number of nucleation sections: 1
Number of water nozzles: 90
Number of nucleators: 12
Number of adjustment stages: 15
Water working pressure: 8–40 bar
Water consumption: from 480 l/min.
Snow production: 83 m³/h
Maximum electricity consumption: 17 kW
Weight of the snow gun
Snow gun: 630 kg
Snow gun on feet chassis: 630 kg + 160 kg
Snow gun on feet-wheel chassis: 630 kg + 270 kg
Transport dimensions
Transport width: 1270 mm
Width with feet: 2139 mm
Width with wheels: 2139 mm
Transport height: 2395 mm
Height with feet: 2330 mm
Height with wheels: 2449 mm
Transport length: 1530 mm
Length with feet: 2289 mm
Length with wheels: 3016 mm
Standard equipment
Hydraulic control of water valves
Rotary connection with a 2" female Camlock
LED lamp
10-blade fan with bionic design
Automatic, hydraulic oscillation
Operator panel
Electric cable with a length of 20 m
Oil-free compressor