High quality above zero
All Weather Snow is an alternative to a complete snowmaking system at a time when ambient temperature does not allow snowmaking using a classical snow gun.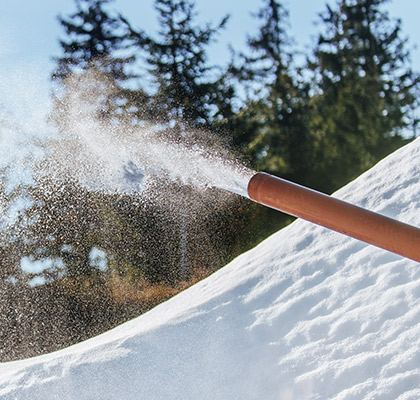 365 days of snowmaking
AWS can be used throughout the year during various events such as snowboard events or cross-country skiing taking place in large cities, under the roof as well as snowmaking in low-altitude ski resorts.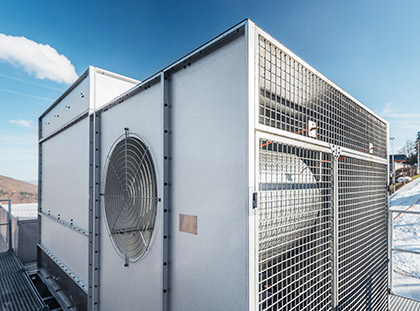 All-weather solution
AWS is delivered in a container, meaning that it becomes fully operational straight away. Once power supply and water have been connected, snow can be made around the clock – regardless of the conditions outside.
Frozen snowflakes
AWS utilises an advanced cooling technology by means of an efficient heat exchanger that cools down water to the freezing point. AWS makes snow without the addition of chemical agents, which in fact has the form of small, dry snowflakes.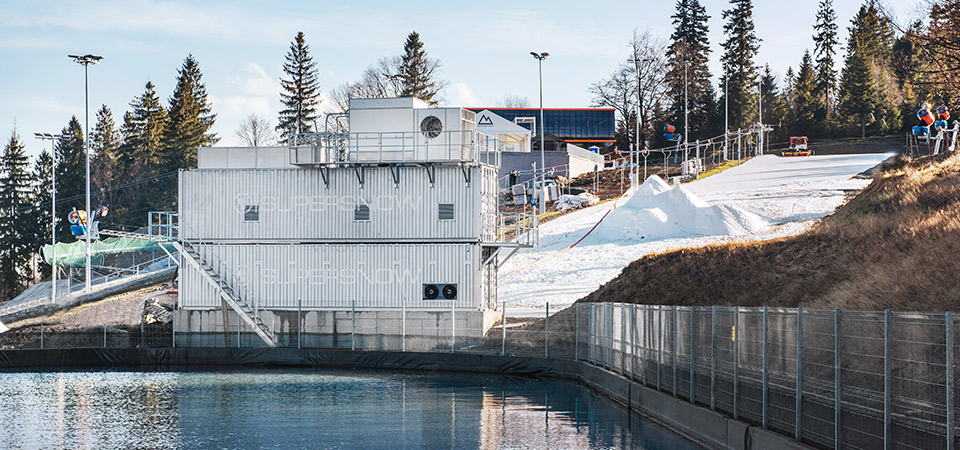 Technical data
Inlet water temperature: 10°C
Water temperature range: 1-20°C
Ambient temperature range for device operation: 0-30°C
Temperature of produced snow: -5°C
Maximum ejection of the produced snow: up to 100 m