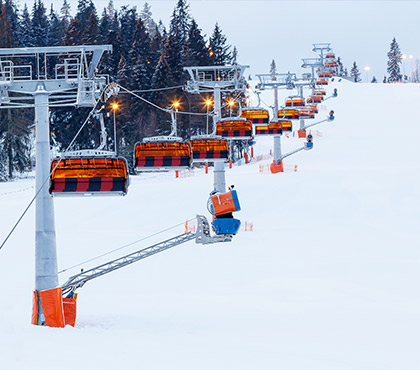 Up to 50% increased snowmaking efficiency
The H800 extension arm has been made out of a lightweight galvanised structure with a length of 10 metres which lifts the snow gun to 6.5 metres (measured from the ground to the snow gun's tube). The H800 structure makes it possible to increase the efficiency of snowmaking in temperatures close to zero by as much as up to 50%!
Reliable piece of equipment
H800 is a high-tech piece of equipment which enables snow gun range extension and saving of space on the slope. The arm is lifted by a hydraulic mechanism ensuring failure-free operation. No power supply is needed to lower it – releasing a lever is enough.
Technical data
Lifting height: 5.26 m
Weight: 1,850 kg
Total arm length: 9.3 m
Actuator type: hydraulic
Horizontal swivel: 360˚