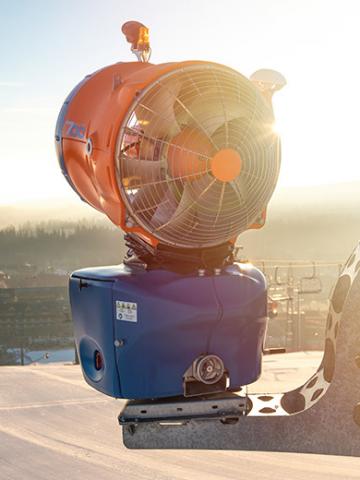 The business activity of SUPERSNOW S.A. has been guided by one idea for many years – to be a pioneer in the production of world-class snowmaking equipment. We are guided by the satisfaction of our customers at each stage of cooperation. We strive to supply most ski slopes in Poland and abroad, thus giving them a chance to achieve the best snowmaking effects. Our objective is to support the development of our partners' ski resorts by tailoring comprehensive and complete solutions, affecting their satisfaction and profits.
We provide the following services:
Assistance in the design of ski resorts
Supply of a complete range of products
Offering comprehensive design and build or EPC (engineering, procurement and construction) services
Complete outsourcing of snowmaking services
Associated services such as grading of ski slopes, financing, after-sales service
The values that we are guided by are flexibility and dynamism in action as well as professionalism, reliability and operational excellence. We are open in relations with our business partners and stakeholders. We offer the highest quality, both in terms of products and processes/services. We strive for excellence through ambitious plans we set ourselves.