SUPERSNOW Mobile Application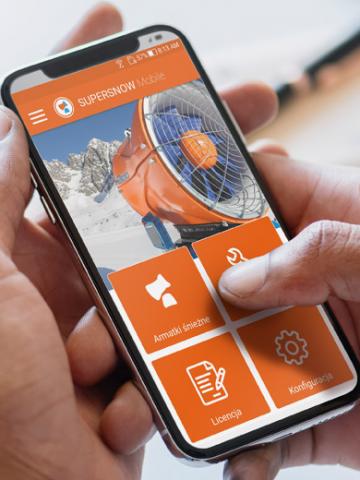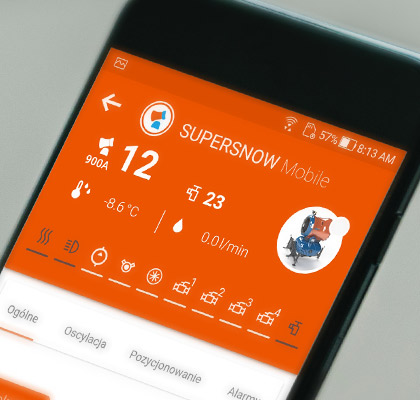 SUPERSNOW Mobile Application is a mobile version of the centralised snowmaking management system. The application is prepared specifically according to the needs of every customer. It is characterised by ease of use and an intuitive menu. The system is intended to handle automatic snow guns and pumping stations. The software facilitates operation of the whole automatic snowmaking system as well as allows preview and control of devices. Using the programme, the user can turn on/off and set all parameters of each snow gun as well as control its work during snowmaking.
Online snow guns
All snow guns are visible in the form of tiles on the application's screen. The programme allows remote turning on, displaying of the most important parameters as well as the ability to preview current device status.
Snowmatic system
The application gives the ability to preview the map of a slope along with snow guns marked on it as well as easy access to the visibility of the pumping station and the compressor station. Using the application, the operator can add a given snow gun to the system on their own. The programme is intuitive and easy to use while impressing with graphics.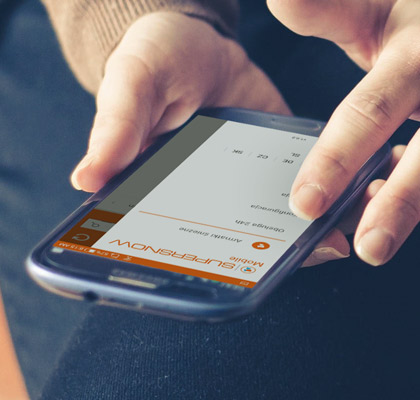 24/7 SERVICE
Thanks to the 24/7 SERVICE tab, the operator has the ability to report a failure of the system. Such information appears in the monitoring system on the server. Depending on their knowledge and occurring failure, the operator can diagnose the issue and damaged component. The application gives the ability to describe the failure in writing and add an attachment to the message.