The renowned planning office ILF visits SUPERSNOW!
On 18th of April the employees of the Department of Alpine Technology of the planning office ILF visits the branch of SUPERSNOW in Roppen (A). The program included a company presentation, answering a specific questionnaire, as well as a tour of the warehouse and the complete installations of shafts, towers, outriggers and snowmaking equipment exhibited in the outdoor area. During the subsequent "Get Together" interesting experiences were exchanged.
SUPERSNOW thanks Mr. Engineer Gerhard Pumpernick and his staff for the visit!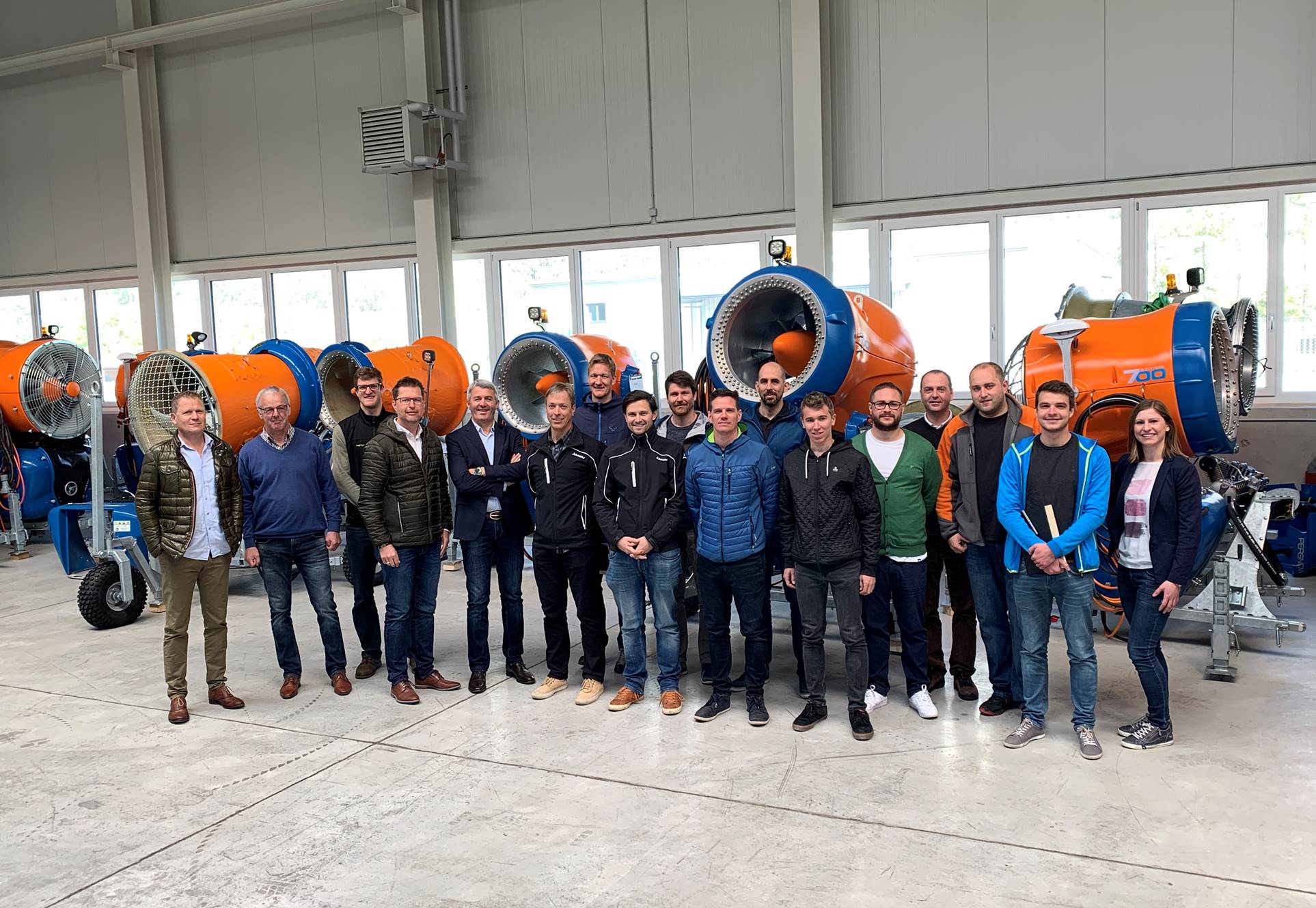 In the picture 1st row from left: Markus Egger and Sepp Moser (sales SUPERSNOW), Eng. Gerhard Pumpernick (Head of Alpine Technology ILF); Oskar Schenk (CEO of SUPERSNOW) with Team and Staff.